Workforce Solutions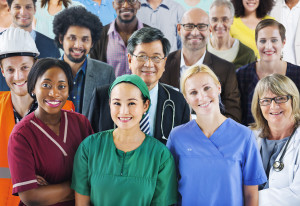 Our comprehensive workforce training program is designed to enhance the skill level of emerging workforce to prepare and motivate them for successful employment in today's business climate. In addition to our workforce training, we offer a full life cycle intake, job matching, and job placement service for our workforce clients and recruitment of skilled employees for our Employer Partners and Clients.
Use the tabs to view more information.
Our Clients include:
College Graduate
Individuals seeking career change
Unemployed and under­employed
Reformed Offenders
Dislocated Workers
Veterans
Homeless
Individuals with Disabilities
Our focus is to bridge the gap between educational systems and public assistance agencies to meet the needs of growing workforce demands by providing skill enhancement, career/life strategies and time saving assistance with staffing solutions.
Work Readiness Assessment & Training:
Employment Barriers
Professionalism, Image and Professional Etiquette
Self­Marketing/Resume & Cover Letters
Interview Presentation
Soft Skills Training includes:
Business Culture & Communication
Human Relations & Customer Service
Emotional Intelligence
Conflict Management
Cultural Diversity
Career Development/Advising
Career Assessments
Career Planning and Coaching
Goal Setting and Action Plan
Certified Workforce Professionals
Experienced Training Consultants
Human Resource Professionals
Life Management Coaching
Our Life Management Coaching develops happy, productive and successful employees who are able to manage their emotions, thoughts and actions in a variety of challenging situations.
Placement Services Include:
Transitional Placement - After completion of a Job Readiness Training or industry specific training, the referral can be placed through KPS Staffing Services for a probationary period.
Trial Placement Services - Referrals selected from a targeted applicant pool are eligible for trail placement not to exceed 4 weeks. This trial period is of no cost to the employer.
Direct Placement Services - KPS will actively recruit and place candidates for a negotiated flat rate.
Staffing Services
KPS will actively recruit and place candidates for a negotiated flat rate with Direct Placement.
KPS will provide employment retention that involves strategic post placement engagement with workforce clients to monitor progress and assist with employment retention and upward mobility through our Life Management Coaching Program.
Past Performance