[mp_row] [mp_span col="12″] [row] [span8]
Human Resources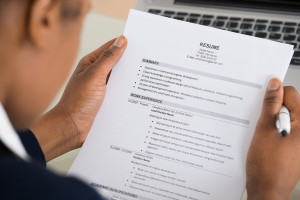 KPS has over 20 years' experience in Human Resource Management Consulting. Our services include Training Design and Delivery; Performance Management; Staffing & Recruitment; and Staff Augmentation to meet our clients' human resource needs. Our consultants are committed to providing responsive and cost-effective services. We specialize in solving complex business problems and offer expert consulting services—tailored to meet your business human resource needs.
[small]
Use the tabs to view more information.
[/small] [tabs direction="top" tab1="Professional & Career Development" tab2="Staff Recruitment" ] [tab1]

KPS provides time saving assistance.
We enhance the employee development process through job satisfaction and career services. Training is developed with input from employers in order to integrate performance management goals with professional and career development. Professional Development Topics include, but are not limited to:
Setting Performance Goals & Action Plans

Business Writing and Communication

Cultural Competency & Diversity

Customer Service Excellence

Leadership Development

Team Building

Managing Your Time, Stress and Anger

Emotional Intelligence & Career Success
[/tab1] [tab2]

KPS provides recruitment services.
We tailor our services to our clients' staffing needs.
Services include:
Developing job description(s) and job announcement.

Establishing selection criteria to support client and industry requirements.

Posting job announcement using conventional advertisements, professional networks, and social media.

Screening candidates to be presented to client for final selection.
[/tab2] [/tabs]
[/span8] [span4]
Need Assistance?
[custom_list]
Job seekers click here.
[button text="Contact Us" link="http://goo.gl/forms/zUPddefH17ShjwOk1″ style="primary" size="normal" target="_self" display="inline" icon="no"]
Business inquiries click here.
[button text="Contact Us" link="http://kellerpro.services/contacts/" style="primary" size="normal" target="_self" display="inline" icon="no"]
Job Announcements
[button text="Info Here" link="http://kellerpro.services/services/services_hr/job-announcements/" style="primary" size="normal" target="_self" display="inline" icon="no"]
Labor Staffing
[button text="Info Here" link="http://kellerpro.services/services/services_hr/labor-staffing/" style="primary" size="normal" target="_self" display="inline" icon="no"]
[/custom_list] [/span4] [/row] [/mp_span] [/mp_row] [mp_row] [mp_span col="12″]
[/mp_span] [/mp_row]