[mp_row] [mp_span col="12″] [row] [span8]
Our Team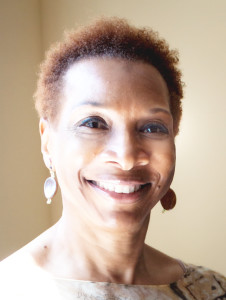 Debra E. Keller-Greene is the Founder & CEO of Keller Professional Services, Inc. and brings expertise in workforce and professional development staffing and management consulting. She received her Bachelors of Science Degree in Business Administration from the College of Notre Dame University/Maryland and was awarded the SBA Streetwise MBA from the Boston University Entrepreneurial Management Institute in 2010. Debra is a graduate of the Johns Hopkins University/Goldman Sachs 10K Small Businesses Program, Class of 2017 (Baltimore). Prior to becoming a consultant in 1998, Debra held responsible positions in state government and the private sector, where she was instrumental in supporting programs and services to improve efficiency in business operations.
Her devotion to establishing KPS as an industry leader and premier Professional Solutions Company has earned recognition as a three-time recipient of the top 100 MBE Award (2006, 2008 and 2016) for her business and civic leadership, outstanding achievements in business development, client satisfaction, professional affiliation, and community service. Debra also received the 2016 Mayor's Minority and Women-Business Award for Woman-owned Business Enterprise of the Year, the International Leadership Award and nomination for the Bridging the Gap Award in 2013.
Debra currently serves as the Board Chair for the Greater Baltimore Black Chamber of Commerce.  As Board Chair, her focus is to strengthen the Black and Minority Business economic base in the Greater Baltimore Metropolitan area through advocacy, entrepreneurial education and training, and leadership development. She also serves as the Commissioner for Christian Social Action for St. John African Methodist Episcopal Church, where she has been a member for over 30 years. She previously served on the Board of Directors for the Black Mental Health Alliance and the Caroline Center, a training program for women pursuing workforce training and career development.
[hr]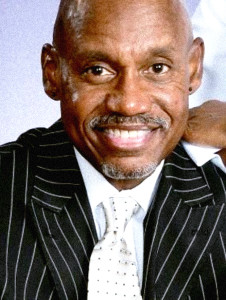 David A. Greene, Business Partner and Vice President of Business Development, brings over 20 years of experience in competency based training methodology, extensive knowledge of Human Resource processes and best practices in multiple industries.  He has serviced fortune 100 corporations and top firms in the Big 6 environment.  David received his Bachelor's degree from Frostburg University and also received World Class Competitive Training from the Boeing Company and Andersen Consulting.
He brings over 20 years of experience in Human Resources and Business Development and specializes in Workforce Development Programming, Sales Force Management and Development, Staffing and Talent Acquisition, Leadership Development.
David manages all sales and staffing for the Maryland region, developing partner and business relationships throughout the Maryland and Washington DC area.
[hr]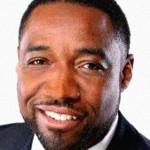 Christopher Gross
[small]Human Resource and Workforce Development Consultant[/small]
Christopher (CJ) Gross is the Relationship Engineer; he is a published author, certified Social + Emotional Intelligence Coach, Trainer, Keirsey Temperament professional, and Relationship/Employment Consultant.
CJ is also an experienced mediator. With a dynamic and engaging delivery, CJ coaches and trains staff and leaders to be more productive. He is called the Relationship Engineer because of his unique ability to uncover and resolve social issues that hinder employee performance and efficiency.
CJ engineers employee relationships to improve processes and dramatically increase staff performance, and uses Social and Emotional Intelligence coaching to help leaders become more effective. Through consulting, keynote speeches, workshops, staff retreats, and corporate coaching, CJ is able to improve organizational effectiveness and performance. 
[hr]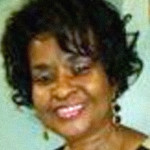 Dorothea Jordan
[small]Consultant[/small]
Dorothea Jordan is an educator in Baltimore City Public Schools and is dedicated to transforming the lives of children and young adults.
She brings project and administrative management expertise in the areas of Workforce Development as well as Research & Evaluation Services.  She provides oversight of field staff and data collection to ensure integrity of the data and customer focused engagement of key stakeholders.
Dorothea also serves as lead field consultant to support the State of Maryland Parent Survey and the Youth Risk Behavior Survey which involves coordinating the work of field consultants to ensure deadlines are met, providing assistant to project manager as needed.
[hr]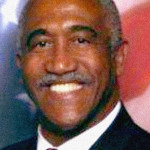 James Jones
[small]Human Resource Consultant[/small]
James is a strategic and proactive Human Resource Consultant who takes pride in guiding the development of performance-based, customer-centered and market-driven organizations.
James provides vision and in-house counsel to steer organizational changes through accelerated growth and specializes in turning around underperforming businesses in union and non -union environments. He does so by collaborating with staff across functions to assess situations, analyze data, challenge conventional wisdom, and create new practices to ensure hiring, on-boarding, developing, motivating, retaining and engaging talented people.
His diverse background includes multinational organizations in the healthcare, manufacturing, financial banking, government, public, private, education and higher education, and retail and distribution industries.
[hr]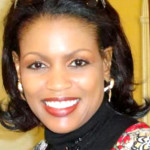 Karyne Henry
[small]Human Resource/General Management Consultant[/small]
Karyne is a consultant on human development and effectiveness; training and facilitation; organizational culture; cultural competency, crisis management and customer relations.
She shares "key strategies" that inspire extraordinary levels of performance.
Sharing her collected wisdom is her calling. She believes that "Inspiring Excellence" takes optimism, a joyful heart, confidence, and connecting with the hearts and souls of your audience.
Karyne has presented at conferences, meetings, and seminars to people around the globe on topics that motivate and inspire. Motivation is her art. Through her unique, motivational speaking and performance style she engages, entertains, and challenges; then delivers her heart drawn wisdom. The result is motivated people, with renewed focus empowered to excellence.
[hr]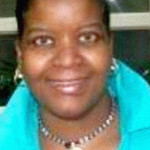 Kimberly Armstrong
[small] Consultant[/small]
Kimberly is an experienced Certified Sustainability Professional dedicated to promoting sustainable practices and energy efficiency through energy conservation and sustainability initiatives at all levels of an organization.
Kimberly's passion is leading organizations to achieve outstanding results by leveraging environmental sustainability education to grow customer volume and loyalty. She provide consultation in the area of energy efficiency education, training and workforce development, including curriculum development, training design and delivery.
Additionally, Kimberly has administered over 1,500 youth tobacco and behavior surveys for schools across the state and has assisted with statewide data collection of the Maryland State Department of Education Parent Survey.
[/span8] [span4]
Our profile
[custom_list]
Our Clients
[button text="More Info" link="http://kellerpro.services/about-us/clients/#clients" style="primary" size="normal" target="_self" display="inline" icon="no"]
Our Team
[button text="More Info" link="http://kellerpro.services/about-us/team/" style="primary" size="normal" target="_self" display="inline" icon="no"]
Our Workforce Partners
[button text="More Info" link="http://kellerpro.services/about-us/clients/#workforce" style="primary" size="normal" target="_self" display="inline" icon="no"]
Our Business Partners
[button text="More Info" link="http://kellerpro.services/about-us/clients/#business" style="primary" size="normal" target="_self" display="inline" icon="no"]
[/custom_list] [/span4] [/row] [/mp_span] [/mp_row]